Serwis Caterpillar w zakresie modyfikacji sterowników na płaszczyźnie AdBlue, filtrów DPF i zaworu EGR. Modyfikacja sterowników z pisemną gwarancją na świadczone usługi oraz możliwość wykonania ec0-tuningu.
Serwis Caterpillar w zakresie programowego wyłączenia AdBlue, a także usuwania popularnych usterek związanych z awariami zaworu recyrkulacji spalin EGR czy filtra cząstek stałych DPF. Istnieje również możliwość wykonania eco-tuningu i zmniejszenia poziomu spalania, a co za tym idzie, generowania znacznych oszczędności na paliwie. Usługi świadczymy dla rozmaitych pojazdów marki Caterpillar w ramach mobilnego serwisu na terenie całego kraju.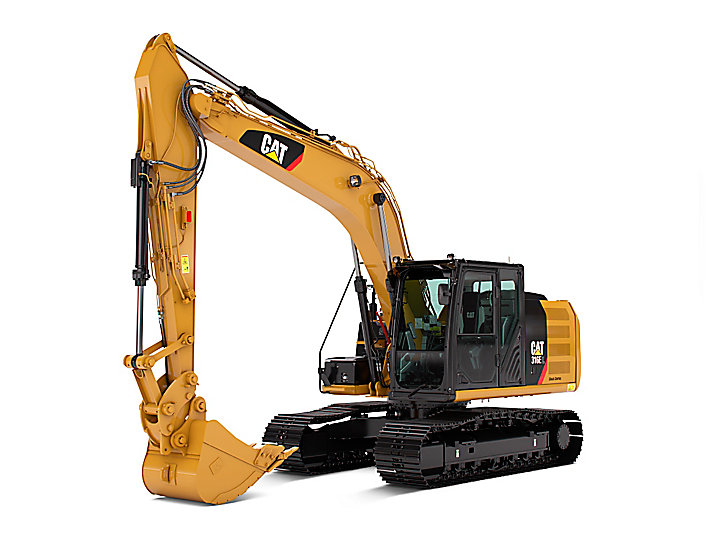 Serwis pojazdów Caterpillar obejmuje:
a) usterki systemu AdBlue
b) usterki zaworu EGR
c) usterki filtra DPF
d) eco-tuning i zmniejszenie poziomu spalania
Wszystkie zakresy usług bazują wyłącznie na modyfikacjach oprogramowania z poziomu sterownika, a jeśli to konieczne, również na pracach fizycznych.
Jak działa nasz mobilny serwis dla wozideł marki Caterpillar?
Jako specjaliści od modyfikacji sterowników w pojazdach marki Caterpillar, nasze usługi z zakresu serwisu mobilnego świadczymy dla Klientów całej Polski. Każda nasza realizacja jest poprzedzona diagnostyką i weryfikacją stanu pojazdu i związanej z nim usterki.
Masz problem ze swoim pojazdem marki Caterpillar i potrzebujesz serwisu? Zgłoś się do nas.
Usuwanie AdBlue / SCR
Jeśli Twój Caterpillar uległ awarii w przypadku SCR, to proces programowego usuwania AdBlue jest tą usługą, która bez wątpienia rozwiąże Twój problem i przywróci pojazd do pracy. Operacja wyłączenia AdBlue nie wymaga jakichkolwiek modyfikacji mechanicznych, a jej wykonanie zapewnia wyłączenie szereg korzyści.
Jeśli więc Twoja maszyna cierpi na:
a) ubytki mocy
b) nagle znikające i pojawiające się błędy wskazujące na awarię układu z AdBlue (SCR/ NOX)
c) pojawiające się odliczanie możliwych do pokonania kilometrów do czasu unieruchomienia pojazdu
d) wpada notorycznie w tryb awaryjny
To znak, że ewidentnie masz problem z układem oczyszczania spalin.
Usuwanie DPF
Charakter pracy pojazdów i maszyn sprawia, że dość często ulega usterce filtr cząstek stałych (DPF), który z czasem się zatyka i w efekcie staje się niedrożny. Taki stan rzeczy generuje liczne mankamenty, jak nadmierne dymienie, większe spalanie czy utratę mocy. Efektem tego jest coraz coraz mniej wydajna praca maszyny, a także ryzyko wystąpienia kolejnych usterek i awarii. Proces usuwania filtra cząstek stałych to tak naprawdę usunięcie wkładu filtra oraz napisanie nowego softu, ponieważ katalizator nadal zostaje na swoim miejscu!
Objawy awarii to:
a) dymienie z układu wydechowego
b) zwiększająca się ilość oleju w silniku
c) utrata i deficyty mocy
d) tryby awaryjne i błędy na komputerze pokładowym
e) częste wypalanie się filtra co powoduje większe spalanie / dymienie
Usuwanie EGR
Ostatnią usługą serwisową dla maszyn i pojazdów Caterpillar jest usterka zaworu EGR. Eksploatacja pojazdu sprawia, że uszkodzeniu może ulec wspomniany zawór recyrkulacji spalin, którego usterka i objawy będą bardzo zbliżone do awarii filtra DPF. Usuwanie EGR bazuje na fizycznym zaślepieniu zaworu EGR, a także napisaniu nowej mapy do sterownika ECU.
Objawy awarii to:
a) nadmierne dymienie z wydechu
b) brak mocy i zredukowana reakcja na pedał gazu
c) tryb awaryjny i kontrolki wskazujące na usterkę
Eco – Tuning  pojazdów Caterpillar
Eco – tuning to modyfikacje głównego sterownika silnika (ECU) w ramach usługi jaką jest chiptuning. Strojenie pojazdów marki Caterpillar pozwala zmniejszyć spalanie, a tym samym generować dodatkowe korzyści i oszczędności wynikające z dużo mniejszego apetytu na paliwo. Co ciekawe, a o czym rzadko kto wie,  umiejętne zwiększenie mocy zapewnia nie tylko większą elastyczność, ale zapewnia również mniejsze spalanie.
Serwis ciągników Case świadczymy dla modeli:
Zobacz listę obsługiwanych modeli.
CATERPILLAR BACKHOE LOADER 416F CAT C4 4.4L 65kW A5X12I1
CATERPILLAR BACKHOE LOADER 428F CAT C4 4.4L 74kW A5X12I1
CATERPILLAR BACKHOE LOADER 432F CAT C4 4.4L 71kW A5X12I1
CATERPILLAR TELEHANDLERS TH408D 4.4L 4L 96kW A5X12I1
CATERPILLAR C7 7.1L 168kW A5E2V2I1
CATERPILLAR EXCAVATORS 318F L 4.4L 91kW A5E2V2I1
CATERPILLAR EXCAVATORS M318F 7.2L 126kW A5E2V2I1
CATERPILLAR EXCAVATORS 336E 9.3L 230kW A6E2
CATERPILLAR ASPHALT PAVER 7.1L 6L 205kW A5E2
CATERPILLAR BACKHOE LOADER 420F/428F CAT C4 4.4L 93kW A5E2
CATERPILLAR C4 4.4L 103kW A5E2
CATERPILLAR C6.6 6.6L 129kW A5E2
CATERPILLAR C7 7.1L 205kW A5E2
CATERPILLAR DRUM COMPACTORS CS78B 4.4L 129kW A5E2
CATERPILLAR EXCAVATORS 324E/329E 7.1L 179kW A5E2
CATERPILLAR EXCAVATORS 312E 4.2L 70kW A5E2
CATERPILLAR EXCAVATORS 336E C9 8.8L 236kW A5E2
CATERPILLAR FELLER BUNCHERS 563C 7.1L 149kW A5E2
CATERPILLAR TELEHANDLERS TH337C 4.4L 4L 110kW A5E2
CATERPILLAR WHEEL LOADERS 950K/962K 7.1L 168kW A5E2
WHEEL LOADERS 914 3.6L 74kW A6E11
CATERPILLAR     3126      7.0L 6L 142kW/190HP ADEM III
                CATERPILLAR     ASPHALT PAVER              7.1L 6L 205kW/275HP A5E2
                CATERPILLAR     BACKHOE LOADER          416F CAT C4 4.4L 65kW/87HP A5X12I1
                CATERPILLAR     BACKHOE LOADER          420F CAT C4 4.4L 93kW/125HP A5E2
                CATERPILLAR     BACKHOE LOADER          428F CAT C4 4.4L 74.4kW/100HP A5X12I1
                CATERPILLAR     BACKHOE LOADER          428F CAT C4 4.4L 93kW/125HP A5E2
                CATERPILLAR     BACKHOE LOADER          432F CAT C4 4.4L 71kW/96HP A5M12
                CATERPILLAR     BACKHOE LOADER          432F CAT C4 4.4L 71kW/96HP A5X12I1
                CATERPILLAR     BACKHOE LOADER          434F CAT C4 4.4L 70kW/94HP A5X12I1
                CATERPILLAR     BACKHOE LOADER          444F2 CAT 4.4L 70kW/94HP A5X12I1
                CATERPILLAR     C12        12.8L 354kW/428HP ADEM III
                CATERPILLAR     C12        12.8L 373kW/500HP ADEM III
                CATERPILLAR     C13        12.5L 318kW/426HP ADEM IV
                CATERPILLAR     C13        12.5L 321kW/430HP ADEM IV
                CATERPILLAR     C13        12.8L 328kW/440HP ADEM IV
              CATERPILLAR      C13        12.8L 354kW/475HP ADEM III
              CATERPILLAR      C13        12.8L 354kW/475HP ADEM IV
                CATERPILLAR     C13        12.8L 391kW/525HP ADEM IV
                CATERPILLAR     C15        C15 15.2L 298kW/400HP ADEM IV
                CATERPILLAR     C15        C15 15.2L 323kW/433HP ADEM IV
                CATERPILLAR     C15        C15 15.2L 354kW/475HP ADEM IV
                CATERPILLAR     C15        C15 15.2L 373kW/500HP ADEM III
                CATERPILLAR     C15        C15 15.2L 373kW/500HP ADEM IV
                CATERPILLAR     C15        C15 15.2L 406kW/545HP ADEM IV
                CATERPILLAR     C15        C15 15.2L 410kW/550HP ADEM III
                CATERPILLAR     C15        C15 15.2L 410kW/550HP ADEM IV
                CATERPILLAR     C15        C15 15.2L 433kW/580HP ADEM IV
                CATERPILLAR     C15        C15 15.2L 466kW/625HP ADEM IV
                CATERPILLAR     C16        15.8L 503kW/675HP ADEM III
                CATERPILLAR     C18        C18 18.1L 429kW/575HP ADEM IV
              CATERPILLAR      C18        C18 18.1L 447kW/600HP ADEM IV
                CATERPILLAR     C18        C18 18.1L 470kW/630HP ADEM IV
                CATERPILLAR     C18        C18 18.1L 522kW/700HP ADEM IV
                CATERPILLAR     C4           4.4L 103kW/138HP CATERPILLAR A5E2
                CATERPILLAR     C4           4.4L 106kW/142HP PERKINS TIER3
                CATERPILLAR     C4           4.4L 70kW/94HP CATERPILLAR A5E2
                CATERPILLAR     C6.6       6.6L 129kW/173HP CATERPILLAR A5E2
                CATERPILLAR     C6.6       6.6L 129kW/173HP PERKINS TIER3
                CATERPILLAR     C6.6       6.6L 146kW/196HP PERKINS TIER3
                CATERPILLAR     C6.6       6.6L 168kW/225HP PERKINS TIER3
                CATERPILLAR     C7           7.1L 168kW/228HP CATERPILLAR A5E2V2I1
                CATERPILLAR     C7           7.1L 175kW/235HP CATERPILLAR A5E2V2I1
                CATERPILLAR     C7           7.1L 205kW/275HP CATERPILLAR A5E2
                CATERPILLAR     C7           7.2L 157kW/210HP ADEM III
                CATERPILLAR     C7           7.2L 186kW/249HP ADEM IV
              CATERPILLAR      C7           7.2L 224kW/300HP ADEM IV
                CATERPILLAR     C7.1 ACERT         7.1L 126kW/169HP CATERPILLAR A5E2V2I1
                CATERPILLAR     C9-A ACERT        9.0L 246kW/330HP ADEM III
                CATERPILLAR     C9-B ACERT        8.8L 205kW/275HP ADEM III
                CATERPILLAR     C9-B ACERT        8.8L 224kW/300HP ADEM IV
                CATERPILLAR     C9-B ACERT        8.8L 261kW/350HP ADEM IV
                CATERPILLAR     C9-B ACERT        8.8L 300kW/402HP ADEM III
                CATERPILLAR     C9-B ACERT        8.8L 375kW/503HP ADEM III
                CATERPILLAR     C9.3 ACERT         9.3L 170kW/228HP ADEM IV
                CATERPILLAR     C9.3 ACERT         9.3L 190kW/255HP ADEM IV
                CATERPILLAR     C9.3 ACERT         9.3L 224kW/300HP ADEM IV
                CATERPILLAR     C9.3 ACERT         9.3L 261kW/350HP ADEM IV
                CATERPILLAR     CT660    CT13 12.4L 6L 355kW/476HP EDC17CV42
                CATERPILLAR     CT660    CT15 15.2L 6L 410kW/550HP EDC17CV42
                CATERPILLAR     DIESEL GENERATOR       3512A 52L V12 1470kW/1970HP ADEM III
              CATERPILLAR      DIESEL GENERATOR       C13 12.5L 318kW/426HP ADEM IV
                CATERPILLAR     DIESEL GENERATOR       C27 27L V12 680kW/912HP ADEM IV
                CATERPILLAR     DIESEL GENERATOR       C6.6 6.6L 202kW/271HP PERKINS TIER3
                CATERPILLAR     DOZERS               D10T C27 27L 433kW/580HP ADEM IV
                CATERPILLAR     DOZERS               D6N C6 6.6L 112kW/150HP PERKINS TIER3
                CATERPILLAR     DOZERS               D6T C9 9.3L 154kW/206HP ADEM IV
                CATERPILLAR     DOZERS               D6T C9 9.3L 161kW/216HP ADEM III
                CATERPILLAR     DOZERS               D6T C9 9.3L 165kW/221HP ADEM IV
                CATERPILLAR     DOZERS               D6T C9 9.3L 170kW/228HP ADEM IV
                CATERPILLAR     DOZERS               D8T C15 15.2L 231kW/310HP ADEM IV
                CATERPILLAR     DOZERS               D8T C15 15.2L 243kW/325HP ADEM IV
                CATERPILLAR     DOZERS               D8T C9 9.3L 235kW/316HP ADEM IV
                CATERPILLAR     DRUM COMPACTORS   CS78B 4.4L 129kW/173HP A5E2
                CATERPILLAR     DUMP TRUCKS 745C C18 18.1L 381kW/511HP ADEM IV
                CATERPILLAR     EXCAVATORS    308E2 3.33L 48.5kW/65HP DENSO 275700-120
CATERPILLAR     EXCAVATORS    309CR 3.33L 52kW/70HP DENSO 112500-1241
                CATERPILLAR     EXCAVATORS    309E 3.33L 52kW/70HP DENSO 1J430-12000
                CATERPILLAR     EXCAVATORS    311F 3.4L 52kW/70HP EDC17C49
                CATERPILLAR     EXCAVATORS    312E 4.2L 70kW/94HP A5E2
                CATERPILLAR     EXCAVATORS    313D 4.4L 100kW/134HP PERKINS TIER3
                CATERPILLAR     EXCAVATORS    315D L 4.2L 86kW/115HP PERKINS TIER3
                CATERPILLAR     EXCAVATORS    316E 4.4L 91kW/122HP A5E2
                CATERPILLAR     EXCAVATORS    318F L 4.4L 91kW/122HP A5E2V2I1
                CATERPILLAR     EXCAVATORS    319D L / LN 4.2L 93kW/125HP PERKINS TIER3
                CATERPILLAR     EXCAVATORS    320D L 6.4L 103kW/138HP PERKINS TIER3
                CATERPILLAR     EXCAVATORS    320E 6.6L 129kW/173HP A5E2
                CATERPILLAR     EXCAVATORS    320FL 4.4L 120kW/161HP A5E2V2I1
                CATERPILLAR     EXCAVATORS    320GC 4.4L 90kW/121HP A5E2V2l1
                CATERPILLAR     EXCAVATORS    323D LN 6.4L 117kW/157HP PERKINS TIER3
                CATERPILLAR     EXCAVATORS    323FL 7.1L 120kW/160HP A5E2V2I1
              CATERPILLAR      EXCAVATORS    324E 7.1L 179kW/240HP A5E2
                CATERPILLAR     EXCAVATORS    325D 7.2L 140kW/188HP ADEM IV
                CATERPILLAR     EXCAVATORS    329E 7.1L 179kW/240HP A5E2
                CATERPILLAR     EXCAVATORS    330 7.1L 205kW/275HP A5E2V2I1
                CATERPILLAR     EXCAVATORS    336E 8.8L 236kW/317HP A5E2
                CATERPILLAR     EXCAVATORS    336E 9.3L 230kW/313HP A6E2
                CATERPILLAR     EXCAVATORS    336E 9.3L 236kW/316HP ADEM IV
                CATERPILLAR     EXCAVATORS    336E C9 8.8L 200kW/266HP ADEM IV
                CATERPILLAR     EXCAVATORS    336F 9.3L 230kW/313HP A6E2
                CATERPILLAR     EXCAVATORS    926M 7.1L 125kW/HP A6E2
                CATERPILLAR     EXCAVATORS    M318D 6.6L 6L 129kW/174HP PERKINS TIER3
                CATERPILLAR     EXCAVATORS    M318F 7.2L 6L 126kW/169HP A5E2V2I1
                CATERPILLAR     GRADERS – LIVELLATRICI              12H 8.8L 123kW/165HP ADEM III
                CATERPILLAR     GRADERS – LIVELLATRICI              140M 7.2 L L6 134kW/180HP ADEM IV
                CATERPILLAR     GRADERS – LIVELLATRICI              140M2 9.3L L6 144kW/193HP ADEM IV
              CATERPILLAR      GRADERS – LIVELLATRICI              TM140 9.3L 186kW/250HP ADEM IV
                CATERPILLAR     HIGHWAY TRUCK            CF7AB 12.4L 6L 349kW/468HP EDC17CV42
                CATERPILLAR     HIGHWAY TRUCK            CT660 13.0L 6L 410kW/550HP ADEM IV
                CATERPILLAR     HIGHWAY TRUCK            CT660 S 13.0L 6L 335kW/450HP EDC17CV42
                CATERPILLAR     HIGHWAY TRUCK            CT660 S 13.0L 6L 354kW/475HP EDC17CV42
                CATERPILLAR     SCRAPERS           627H 12.5L C13 304kW/408HP ADEM IV
                CATERPILLAR     SKID STEER LOADER       226D3 2.2L 50kW/67HP DENSO 275700-7122
                CATERPILLAR     SKID STEER LOADER       259D 3.3L 54.4kW/73HP DENSO 1J430-12000
                CATERPILLAR     SKID STEER LOADER       259D 3.3L 54.4kW/73HP DENSO 275700-1201
                CATERPILLAR     SKID STEER LOADER       272D 3.8L 70kW/95HP DENSO 275700-1201
                CATERPILLAR     SKID STEER LOADER       279D 3.3L 54.4kW/73HP DENSO 275700-1201
                CATERPILLAR     SKID STEER LOADER       289 3.8L 74kW/99HP DENSO 275700-1201
                CATERPILLAR     SKID STEER LOADER       289D 3.3L 54.4kW/73HP DENSO 275700-1201
                CATERPILLAR     SKID STEER LOADER       299D 3.8L 67kW/90HP DENSO 1Jxxx-5905x
                CATERPILLAR     SKID STEER LOADER       299D 3.8L 67kW/90HP DENSO 275700-4890
CATERPILLAR     TELEHANDLERS TH337C 3.4L 66kW/88HP EDC17C49
                CATERPILLAR     TELEHANDLERS TH337C 4.4L 4L 110kW/148HP A5E2
                CATERPILLAR     TELEHANDLERS TH3510D 3.4L 83kW/111HP EDC17C49
                CATERPILLAR     TELEHANDLERS TH357D 3.4L 83kW/111HP EDC17C49
                CATERPILLAR     TELEHANDLERS TH407 4.4L 4L 74kW/99HP PERKINS TIER3
                CATERPILLAR     TELEHANDLERS TH408D 4.4L 4L 96kW/129HP A5X12I1
                CATERPILLAR     TELEHANDLERS TH417D 3.6L 4L TCD 55kW/74HP EDC17CV56
                CATERPILLAR     TELEHANDLERS TL943C 3.4L 4L 72kW/97HP EDC17C49
                CATERPILLAR     WHEEL LOADERS             903D 2.4L 31kW/42HP EDC17CV45
                CATERPILLAR     WHEEL LOADERS             908M 3.3L 54kW/72HP DENSO 275700-1201
                CATERPILLAR     WHEEL LOADERS             910M 4.4L 72kW/97HP A5X12I1
                CATERPILLAR     WHEEL LOADERS             914 3.6L 74kW/101HP A6E11
                CATERPILLAR     WHEEL LOADERS             924G 6L 90kW/121HP PERKINS TIER2
                CATERPILLAR     WHEEL LOADERS             928H 6.6L 111kW/149HP PERKINS TIER3
                CATERPILLAR     WHEEL LOADERS             938H 6.6L 134kW/180HP PERKINS TIER3
CATERPILLAR     WHEEL LOADERS             938K 6.6L 126kW/169HP PERKINS TIER3
                CATERPILLAR     WHEEL LOADERS             938K 7.0L 140kW/188HP PERKINS TIER3
                CATERPILLAR     WHEEL LOADERS             950 7.1L 168kW/228HP A6E2
                CATERPILLAR     WHEEL LOADERS             950H 7.1L 148kW/198HP ADEM IV
                CATERPILLAR     WHEEL LOADERS             950K 7.1L 168kW/228HP CATERPILLAR A5E2
                CATERPILLAR     WHEEL LOADERS             962K 7.1L 168kW/225HP CATERPILLAR A5E2
                CATERPILLAR     WHEEL LOADERS             966H 11.1L 195kW/262HP ADEM IV
                CATERPILLAR     WHEEL LOADERS             966M XE 9.3L 222kW/298HP ADEM IV
                CATERPILLAR     WHEEL LOADERS             972K 9.3L 215kW/288HP ADEM IV
                CATERPILLAR     WHEEL LOADERS             972M 9.3L 223kW/300HP ADEM IV
                CATERPILLAR     WHEEL LOADERS             980H 15.2L 260kW/349HP ADEM IV